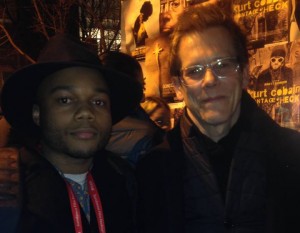 The Sundance Film Festival of 2015 is one of the best experiences of my life, and one that I encourage the Western Kentucky University study away film program to keep doing for years to come. The film program at Western Kentucky University was major I decided to get into without knowing that one day I would be able to go to Park City, Utah for one of the most popular and respected film festivals in America.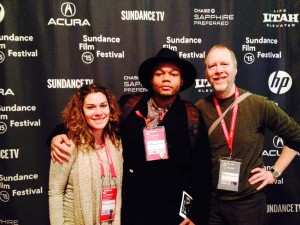 Some of the best experiences of my life's recent memory come from the Sundance festival, which include meeting celebrities, watching films that have not been released in theaters, and getting connections from people in the industry. The first two days that I was in Sundance where also fun, because I was able to go to Downtown Salt Lake City, and see how people from across America went through their everyday lives. This was the first day that I was able to bond with my fellow class mates, and connect with them through the power of film.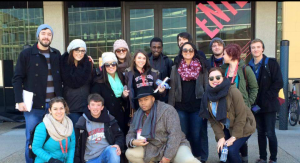 This experience took away the challenges of being an adult, and reminded me of simpler times when I would go on field trips as a child back in grade school. The class was able to attend the body museum, and also go to a film screening in the local Salt Lake City area. The five days that I was able to attend the film festival was amazing, and the experience is one of the greatest experiences of my life, and goes up there with graduating high school and my first time performing in front of a crowd.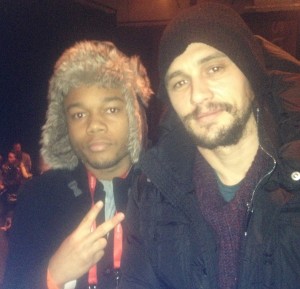 I was able to meet many celebrities, which included Jack Black, Sarah Silverman, James Franco, Kid Cudi, Keanu Reeves, Kevin Bacon, and Spike Lee. A person from Kentucky never expects that they'll ever be able to meet these people in person, and was truly an honor to meet every single one of these people and have some type of effect on them for a moment in their lives. I feel like this year's film selected at Sundance was one of the best selection of films that Sundance has ever had, and I even heard from articles in the press that this year selection of films was surprisingly better than most years. I never thought I would see a Sundance booklet that offered movies from Chris Pine, Asap Rocky, Chiwetel Ejiofor, Noah Baumbach, Jared Hess, Winona Ryder, Brad Pitt and Kid Cudi all in one festival.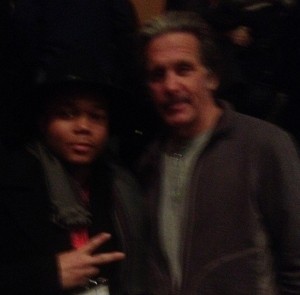 I also never thought I would see a Black Panther documentary going up against a documentary about Scientology and Kurt Cobain. I also never thought I would see such random celebrities as Snoop Dogg, Courtney Love, and Johnny Knoxville all apart of Sundance in one year. I also never thought that a full length documentary about Dennis Rodman would be released at Slamdance, and was shown to a packed theater house. I was able to meet almost every celebrity that I could dream of, but I'm still pinching myself for missing the chance to meet face to face Winona Ryder, Jason Schwartzman, Brad Pitt, Pharrell Williams, Kirsten Wiig, and Danny McBride.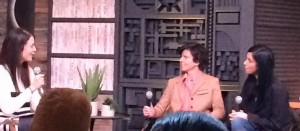 Sundance 2015 was definitely one of the grooviest years to attend the festival, because all of the films seems to have a spark of youthfulness about them. There didn't seem to be any pretentious filter in the films shown, and many of the directors are first time filmmakers who have not had the time to be pretentious yet. I'm only saddened by the fact that we had to leave early for school, and I was not able to watch the films I Am Michael, True Story, The End of The Tour, Drunk, Stoned, Brilliant, Dead, Being Evel, Me, Earl, and the Dying Girl, Nasty Baby, Chuck Norris Vs. Communism, or Diary of a Teenage Girl. These are all films that I know will get some type of buzz when their release theatrically, but sadly won't be released in theaters until months from now.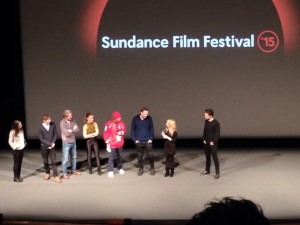 I also missed out on the chance for George Lucas to sign my Star Wars T shirt, but you can't always get what you want. I hope next year's films at the Sundance Film Festival are just as exhilarating as this years, but that will not be known until January of 2016, so until then I'll be waiting on my hands and knees that I'm able to go again and have an even greater experience next time around.