My fist time in the west was AMAZING.  Being set in the beautiful mountains and little town of Park City, gave alternative, peaceful vibes to the fast paced perspectives of Hollywood.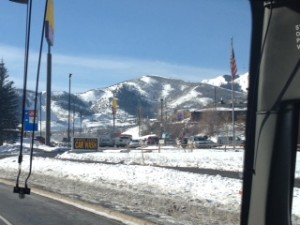 Our hotel was fantastic, even having its own theater where many movies premiered.  As the days blurred, I learned that independent film is a new medium to tell a different story in a different perspective.
I would encourage future students to go to as many premiers as possible, because that is usually where the crew and cast are to answer questions after their movies.  They're usually also cool to get pictures with you!  Also dress as warmly as you can, wear two pairs of pants if you have to!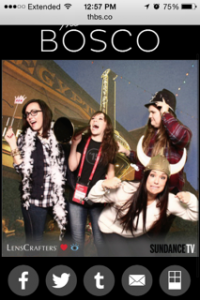 The most memorable activities were getting a picture with Keanu Reeves walking past me at one of the premiers and getting a picture done at Sundance T.V. headquarters with my crew!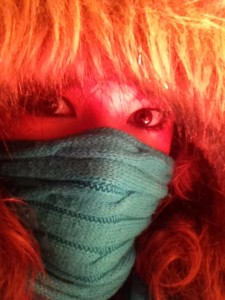 Sundance gave me a new perspective on how to create movies, from the writing to the directing to the acting to all the aspects of film making.  Sundance shows audiences different ways of telling a familiar or new story!