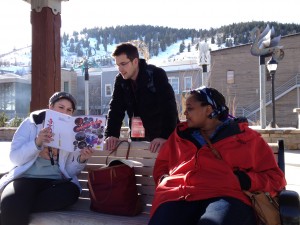 I'll start with the facts. Over the course of eight days, I attended 24 screenings of 23 films in ten different Sundance categories. I sat in nine theatres that spanned the eleven square miles of Park City, Utah. I watched a looping, 61-minute New Frontier "experience" that slowed down a New York City street to the tempo of a Sonic Youth guitar track, romanticizing the discarded cigarette butts free-falling into grimy cement.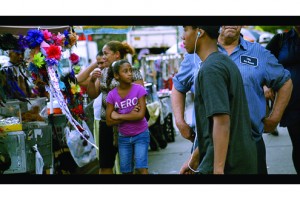 I went through an entire bottle of SPF 50 facial sunscreen. I used up two tubes of Chapstick. I lost three reusable water bottles and ruined one pair of boots.
My instinct in summarizing a days-long experience like this is to quantify things: to answer questions like how many?, how much?, how often?. But the Sundance Film Festival was unique. No matter how many lists I scribble, photo albums I create, or numbers I tally, I won't be able to accurately describe how this class and festival experience impacted me.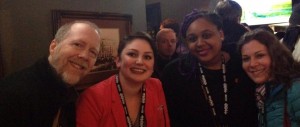 So much of Sundance is being in the right place at the right time, a talent I always thought I was lacking. However, somehow, in Park City, my luck increased tenfold. I managed to get into a small premiere party for Joseph Gordon-Levitt's HitRecord on TV and watched the show with Joe himself. I conned my way into a secret screening of the yet-to-be-released film Nymphomaniac Vol. I, shown to a small crowd in the Egyptian Theatre.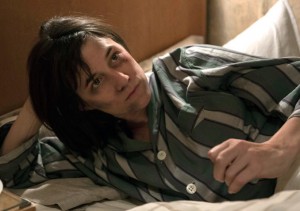 I met my TV heroine, Aubrey Plaza, and I successfully saw every film for which I was on the waitlist. I met the lead actress (Carla Juri) for my favorite World Cinema Dramatic film (Wetlands); the director of my favorite US film (Gillian Robespierre/ Obvious Child) hugged me after I told her how much her story meant to me.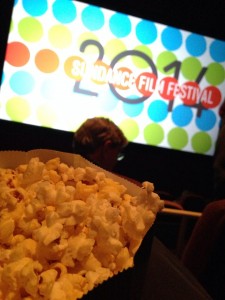 I'm not sure how to encapsulate the joy and surrealism of attending this festival except to say that I don't know how I'll not go back. Despite the severe lack of sleep, meals skipped out of business, and frozen toes, I would do it all again tomorrow. I count the 2014 Sundance Film Festival as a singular experience that will continue to influence my creative and critical abilities.