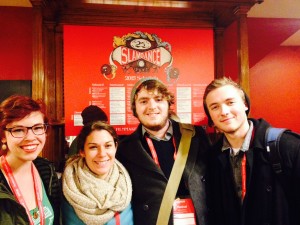 After spending a semester saving every penny I could and looking at countless films and directors, I realized soon after my flight landed in Salt Lake City that Sundance most likely would not live up to my expectations. I had imagined myself getting drinks with Jason Schwartzman, making it into every movie I wanted to see, and heroically fighting past my sleep deprivation to make the most of every moment I had in Utah.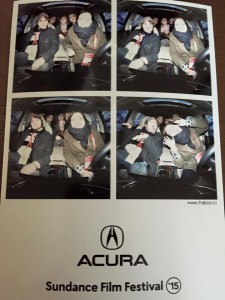 My Sundance experience was not what I had envisioned. I spent much of the week cold, sleep-deprived, and constantly rushing from one place to the next with a frantic eye on the clock. I got sick on the third day and spent the rest of the week downing Sudafed, ibuprofen, and Vitamin C-infused cough drops. I waitlisted multiple films, but of my list of over 20 films that I definitely wanted to see, I only got into about five. I didn't have any personal conversations with celebrities, and everything cost a lot more money than I had expected it to.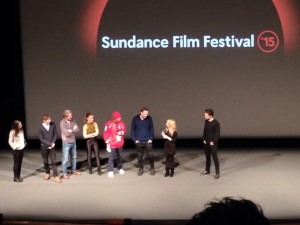 Many of the films I did see were exceptional–even if I can't say that I liked them, I can certainly say that they took risks or made me think about things in new ways. Park City is one of my favorite cities in the U.S., with its brightly colored houses, ski slopes, friendly citizens, and amazing coffee shops. I didn't meet any celebrities, but I attended Q & A's with Jason Segel, Adam Scott, and Saoirse Ronan. Ewan McGregor passed me on the street so close that I almost bumped into him. And  Sundance pushed me to experience new things. It motivated me to attempt to maintain a positive attitude, even when I was exhausted and hungry. It wasn't what I had expected, but it was an amazing experience.