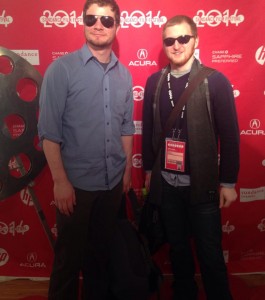 For me, this Sundance isn't about how many stars I could see or how many movies I got to. It isn't about the panels or the Q&A's with the filmmakers. It isn't even about the revolutionary art or the state of the art technology. No, Sundance is much more than the physical existences of being in Park City, Utah.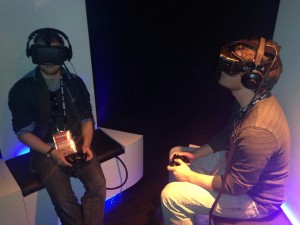 As film students, we dream about going to Sundance. Normally our dreams involve our films being screened and sold to distributors, but for us, on this trip, we lived our dreams. Despite the 15 films, 5 panels (including one that took place in a hot tub), 11 art exhibits and 9 lounges, Sundance allowed me to live my dreams, no matter how perverted it may have appeared. That is what cinema is about after all–dreams. Each film projected on those 18 Park City screens is a dream. The filmmakers behind the images worked tirelessly dreaming those pictures into reality. This trip to Sundance showed me that you should never quit dreaming.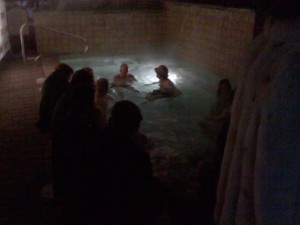 Even though I've been able to have such the experience the 10 days we were in Park City, there is always more that can be dreamt. Perhaps next is Cannes, or Toronto, or Berlin. Perhaps the next dream is simply to experience Sundance again, perhaps with my own film. Even if the dreams have nothing to do with the independent film world; even if they are just a story; Sundance has given the hope to dream once more. I sometimes question why I am a Film Major. What will I amount to? What will I do? I stop dreaming from time to time. I stop telling stories because I'm scared as to what life can bring to me. After Sundance, I have less fear. I can tell stories again. I can dream.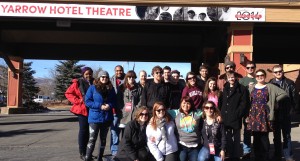 We made a comparison of Sundance to Disney World. There are characters in costumes, parades of liberal activists and commercial representatives, a collection of different theaters to visit with their own theme, and hundreds of films that take you for the ride of your life. Yet, beyond the forced metaphor is the one true similarity between the two: being the happiest place on earth. Perhaps this will change as I experience more and dream further, but in this moment, Sundance truly made me happy. And the memories and lessons and advice I have been given at Sundance will provide me with happiness for the rest of my life. Even if I never physically go again, I will go again. Even if it is just in my memories, I will go again.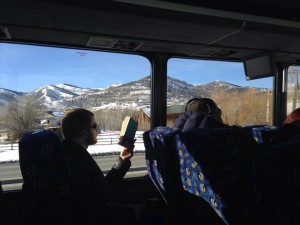 This trip has been a jumping off point for me. I've meet people I would have never meet before. I've made new friends, experienced new things. I learned more in the ten days than I ever thought possible. I feel confident moving forward in my career and in my life having been on this trip.