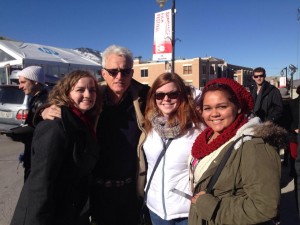 The 2014 Sundance Film Festival has been a dream come true. So far, I have seen ten films in five days, and each one has been an incredible experience. Even the ones I have not loved as much have still been wonderful. However, as each movie ends and the actors and directors come out for a Q&A with the audience, I wonder how I will ever be able to see a film again at Regal Cinemas in Bowling Green, KY.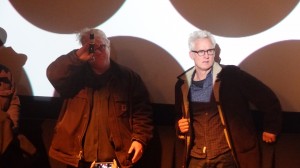 On January 18, I watched God's Pocket, the feature film directorial debut of Emmy-nominated actor John Slattery (Mad Men) that starred Academy Award-winner Philip Seymour Hoffman. After the film, Slattery and Hoffman walked into Redstone Cinema to discuss their experiences and decisions with the film. We learned about Slattery's changes from the novel to the film and that Hoffman did most of his stunts in the film.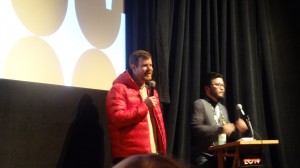 On January 21, I saw Happy Christmas, starring Anna Kendrick, Melanie Lynskey, Lena Dunham, and Joe Swanberg (who also wrote and directed the film). Swanberg informed us that the film was all improvised by the actors. He wrote a twelve-page outline for the actors so they would know the general plot. However, they were allowed to create their characters completely. Swanberg said he partially does this because he does not believe he has the right to put words in women's mouths. He also wants the actors to feel that the film was collaborative, and allowing them to improvise does that. It was an eye-opening Q&A that helped me further enjoy a film that I had already loved.
I've seen a lot of people get up from the theater before the Q&As even begin, but this has been such a special part of the Sundance experience to me. These moments have allowed us to interact with the filmmakers, cast members, editors, and producers. It's given me a deeper appreciation for the process of filmmaking and the work that goes into getting a film to Sundance. The next time I see a movie in Kentucky, I'll probably be sitting in the theater expecting someone to walk in and answer a bunch of questions. It's been a strange but inspiring and eye-opening part of the Sundance Film Festival.