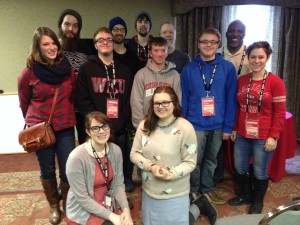 I was hopeful when I came into Sundance, but enlightened when I came out.
I fully believe that these words could accurately describe the experience that the Sundance Film Festival gave to every single person that attended.
This Study Away course gave me the opportunity to experience the world in ways that I never thought possible. People from different countries like Argentina and The United Kingdom, or Brazil, presented beautiful films that showcased their work, their stories, and their dedication to the craft of filmmaking, thereby solidifying the following statement: The Sundance Film Festival is a festival for the world and can serve as a root of inspiration for future filmmakers to seek out the world and all the beauty in it.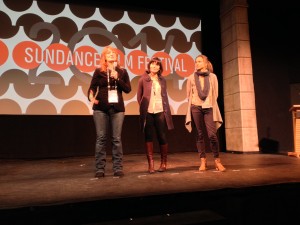 This festival doesn't give you the "everything is going to work out for you" speech that people love to give. The Sundance Film Festival brings the reality of an industry instead of the glorified expectation that so many film students are currently getting. It shows you how difficult the filmmaking process is, how many people are involved, the time, the money, and the patience it requires. Filmmaking isn't an easy job. It's one of the hardest jobs. But as film students, I think it's important for us to understand that it isn't a hopeless endeavor, but rather something to work toward.
In my experience, I didn't get autographs or walk around simply watching films all day. I think that is on what some people expected us to do. But what I was doing was getting real world advice on cinema from people in the industry. I was making small connections, small simple strides to help me. I didn't get a producer's phone number or a picture with them or anything like that. That wasn't the point of coming here. The point was to understand the filmmaking process, and by watching these independent films I understood what it takes to go through with creating this kind of art and having it appreciated by so many people.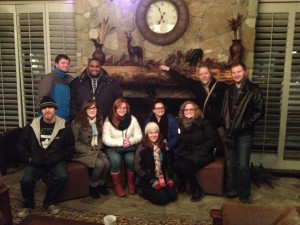 In short, advice, understanding, and humanity. Those three simple, basic, but fundamental concepts that are so essential, is what the Sundance Film Festival teaches. It's about experiencing people in the industry and taking (and learning from) advice they give you. Advice really, is the most important thing I could get out of Sundance, because that stays with a person the most. An autograph or a picture fades into memory, but advice that I can use is something that can have a real impact on me.
I was hopeful when I came in, but enlightened when I came out.
Enlightened.
I think that's a fair description.