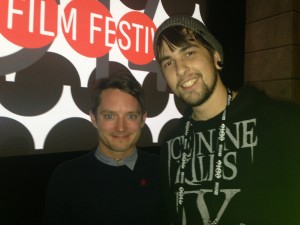 I had never stepped foot inside and airport, let alone an airplane, but on that cold January morning I found myself breaking that 21 year record. That was an experience in itself but I had a much bigger opportunity waiting for me and my classmates in Park City, Utah. Ever since I knew I wanted to be a filmmaker I found myself drawn to independent cinema and at the heart of indie film is the Sundance film festival.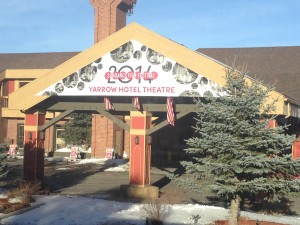 In awe of the giant snow covered mountains and the busy sidewalks of main street I was excited to get started in everything Sundance had to offer. Before rushing out into the theatres, careful planning took place in room 281. Papers scratched up with scribbling of theatre locations and movie times over lapped the Sundance catalogs on the beds. We were ready to take on Sundance, with a goal to see as many movies as possible and get the most out of this experience. Whiplash was my first film; 9am in the chilly Utah morning I experienced my first park city bus ride full of other festival goers all excited just like me. I was blown away. This was a film that changed my perception of what Indie cinema can do. It set the bar high for the rest of the time I was there.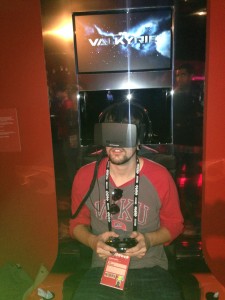 Cheap pizza at the Red Banjo was where I spent many of my post film meals, rationing out my money, in hopes of saving it for more tickets. It was an addiction, as it should be for any film major ( the tickets, not the pizza). A short walk from there was the Slamdance film festival where is saw a few great films that I would have otherwise missed and waited in line to catch a glimpse of Christopher Nolan, with no luck. The hard chairs and shaky projector made the Slamdance experience a little subpar to Sundance but the idea behind it made me want to support and become a part of this community of passionate filmmakers that will stop at nothing to get their imagination on screen.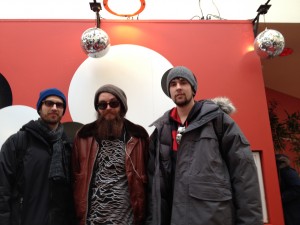 The nights turned into mornings with every midnight film, quickly messing up my internal clock and causing me to ration out my energy, like my money. In a way Sundance became a trip of film survival.  My days were all but nonexistent as I repeatedly ask my friends and classmates what films they have seen and whether or not they were good. When I hear a positive review, it was back to my tentative film schedule, in which I wrote "subject to change" on top of the page. Sleep was a precious commodity that was quickly evaporating like the water in "Young Ones", naps were gold and energy drinks were my drug of choice to fuel me from film to film and panel to panel.
The experience I had in ever film, every Q&A and in every restaurant was an experience I will never forget and one I would not change for the world. Every word the filmmakers said planted a seed in my brain and grew into a forest of information that will only benefit my career in filmmaking. I have learned a lot from my teachers and from my classes and am proud to be a part of WKU's growing film program and this trip to Sundance gave me the opportunity to experience firsthand what filmmaking is all about, and how to express yourself and great something greater than yourself. I can only hope that Sundance can become a WKU film tradition because it was the best and most rewarding experience of my life.
Now I'm going to sleep…