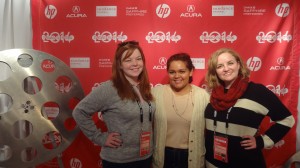 I think I can say with absolute certainty that I never expected to attend the Sundance Film Festival before I graduated from college. As a Pop Culture Studies major, Sundance has always been a dream, but one I saw in the distant future. So when I found out last February that WKU was working on organizing a study away program to Sundance, I decided immediately to do all that I could to be a part of it.
These past ten days I've spent in the snowy mountains of Park City, Utah have been nothing short of magical, exceeding every expectation I ever had about this experience. During my time here so far, I've attended twelve films, five of which were world premieres. It's been amazing to see such inspiring, creative projects from filmmakers of various levels of experience, and having the opportunity to attend some of the first screenings of these films has just been the icing on the cake.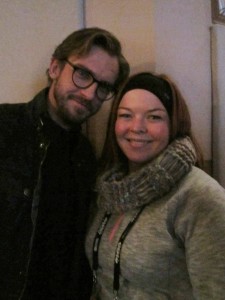 I fully expect that, upon returning to Kentucky, I'll have to suffer through some type of detox period to acclimate to real life again. I will no longer be spending my days wandering from one movie theater to the next, running into celebrities on the street. It might be a bit disappointing to return to a normal semester when my time here is finished, but I also know that this experience has reinvigorated my desire to do big things with my life. After I graduate in May, I plan to attend grad school on my journey to becoming an English professor, and this experience has recharged my passion for exploring the world of pop culture with academic eyes. I fully plan to return to Sundance in the future, and I would love to have the opportunity to bring my own students here one day. All I can say is thank you to WKU for the opportunity of a lifetime.